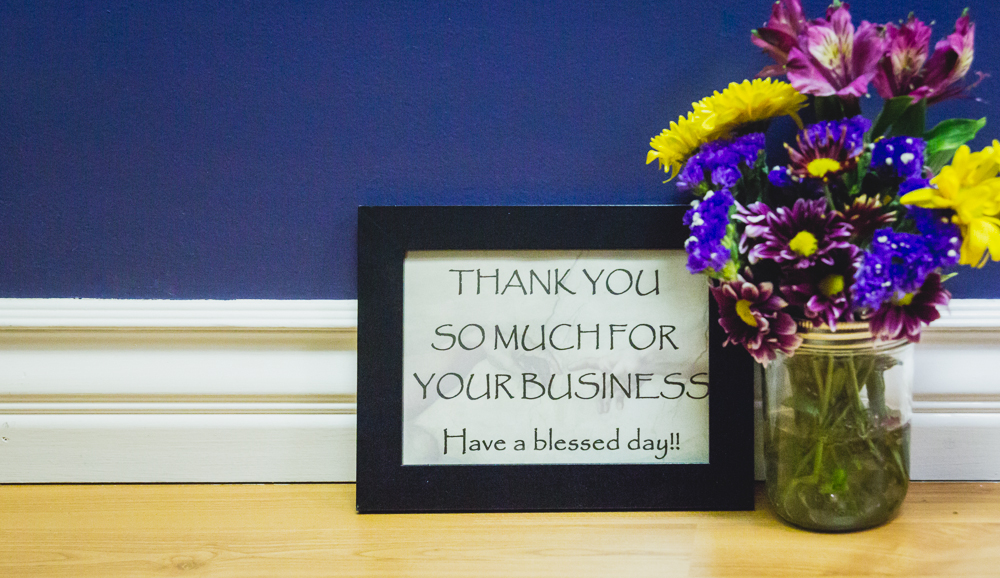 From our Amazing Clients
Let me start by saying that Tara is nothing short of amazing!! I have had many massages in my life and Tara's Touch far exceeds all the others. She is able to work your troubled spots as if she can read the tension that you hold in your muscles. This massage is far from your average routine massage…..Tara truly tailors the massage to your body and your specific needs. Did I mention that her hands are MAGIC!?!? I, like many others, hold tension in my shoulders and upper back. After I leave a session, I feel like my shoulders have dropped three inches and I feel completely refreshed and rejuvenated. I sleep so much better after seeing Tara and my workout performance exceeds when I don't have that tension holding me back. Tara's massages allow me to perform at the level that my body craves. Tara has incorporated essential oils and hot stones into my massages as well…I highly recommend both. All that being said, I think her true greatness comes from the fact that she is a healer at her core. She is wholly vested in your well being and getting your body to it's healthiest state. The best compliment I can give Tara is a referral and I would recommend her to anybody hands down!! She is a true GEM! Thank You Tara!!!
-Lindsay W.
For those seeking massage therapy, I would highly recommend "Tara's Touch." I am very active and my back has taken the brunt of the ramifications of my lifestyle. I have been seeing Tara regularly for some time now and the name "Tara's Touch," is truly fitting. She has worked a miracle on my back that my Chiropractor couldn't seem to do. Now I have piece of mind to enjoy all the things I love to do with the reassurance that Tara can always just fix me afterwards. Thank you Tara, for all that you do and all that you continue to do.
-Susan C.
If you like an intuitive masseuse, who connects with your body to give you exactly the massage your body needs, Tara is your girl! She is excellent at deep tissue work, but at the same time she also works with your energy. Prior to seeing Tara, I never had a good experience with massage therapists. I never felt fully comfortable. However, after a friend recommended Tara, my opinion completely changed. Tara listens to my body and ensures that I am comfortable . The environment that she provides is peaceful and serene. In addition, she has incredible energy, and is always positive. I usually come in to see her feeling run down and tired; by the time I leave her I feel like the weight of the world has been lifted! I highly recommend Tara!
-Mayra G.
What can I say? Tara is the best! She knows exactly what I need! She is truly gifted in the field of massage and helping your body feel better. I am so grateful to have found her!
-Betty B.
Where do you begin to describe how amazing "Tara's Touch" is?....Well, it's definitely something you have to experience to be able to put words to it....and even then it's tough! I have been to a lot of massage therapists and a lot of them are just run of the mill. Only a rare few have a special connection to a "true" healing gift. Tara is one of them. I believe her physiology training while she was doing gymnastics, along with her faith and her ever bright soul really have a way of mapping out what is making your body feel the "Dis Ease" we all get sometimes. Every time I have gone to her, I allow her to just get in touch with my body and attend to where I most need the healing.....I haven't been disappointed yet! In fact I treat myself to her gift as often as I can. I love the feeling of walking into her massage room, hearing the soft music playing as I'm preparing my mind and soul to receive her special gift. I never want to leave.!....LOL.....
Thank you Tara for making me feel cared for, safe, and most of all loved.....YOU'RE THE BESTEST EVER
Tara was recommended to me by my good friend. I went in expecting a typical massage but received something much more. Tara is simply amazing! She truly cares for you and your well-being. You will never get just a massage from Tara. She will release the tension in your body and her gentle spirit and caring personality will help to release the tension in your mind. She applies the perfect amount of pressure and has an uncanny way of knowing where to focus. I have never found anyone better and I never will. She has a rare gift and is truly passionate about people and providing healing. I recommend her to all my friends and co-workers.
-Sherie P.
Meeting with Tara for the first time was so great! She is very personable, open and welcoming. Right away I felt calm. Her office is a very serene place where I began to feel comfortable. I have been seeing Tara for 2 years now and there is a reason I continue to go back. She is great at what she does. Tara spends so much time each session getting to know me, my muscles and all of the tight trouble spots. I was able to find relief from my back pain that I have carried for years. I would highly recommend her to all of my friends.
-Emily L.
I went to see Tara at the recommendation of a friend because I had been suffering from neuropathy and could not sleep. After one session with Tara I had some relief and slept for 6 hours without interruption. She really listened and focused on the area of my pain and tightness. Tara was a pleasure to deal with in scheduling the appointment but especially after my session. She followed up at least 3 times to see how I felt and gave me suggestions to help in my recovery. I will definitely try to schedule a regular massage with Tara as it is a critical component to maintaining my general health. I highly recommend Tara to anyone who is suffering muscle tightness or just to relax and feel better.
-Mary K.
Before I came to "Tara's Touch", I suffered from a severe back and shoulder injury. From the ages of 11 to 17 I sought out help from doctors and massage therapists but found no relief from the pain I was in. In fact many therapists, in hopes to heal my body, only made things worse. When Tara reached out to me I was at an all time low in my life. I was recently raped and I was exhausted from the pain that seemed to haunt me. Chaos and agony swarmed my mind and I no longer believed that anyone could help. Too lost in my own mess, I wanted to give up. Tara comforted me in my time of need and did not back down when she saw the extent of my pain but rather she embraced me for where I was at and patiently worked with me towards the healing that my body so desperately needed. Her patience and beautiful touch gave me a sense of peace and hope as she carefully massaged me back to health. Not only did Tara heal my physical injuries, she also provided a place of peace and hope for my life that slowly revived my soul. Because of Tara, I am overjoyed to say that I now walk through my day without pain. And I know without a shadow of a doubt, that there is always hope for true healing.
-Annonymous
I was always an old-fashioned gal and had a hard time believing I deserved to relax into a soothing massage. The first step took too long (I was 55 years old before I discovered "Tara's Touch"). Immediately afterwards, I discovered that I was a happier human being with a better disposition. I seemed to have a little more patience for myself and others. The aches and pains that I become accustomed to feeling, disappeared and I no longer had to endure living with them. I am now always eager to reap the benefits of my WEEKLY massage.
-Annie B.
Tara is the best massage therapist I have ever been to! My daughter who is an ICU nurse, agrees with me and now we don't ever want to go to anyone else! I have had chronic back and neck pain for 20 years since I was in a car accident. I have routinely gone to chiropractors and massage therapists. Now that I have found Tara, I never go to the chiropractor anymore. She can take care of any of that neck and back pain for me, and it is such a more wonderful and relaxing way to get rid of it! She has a unique way of working out knots and working on painful areas while gently massaging and using hot stones to soothe as she does it. I look forward to every massage I have with her. I highly recommend her to everyone. She is amazing!
-Lori M.
Amazingly relaxed is exactly how you will feel after receiving Tara's fabulous massages. I have been a client for close to 4 years and every week I anxiously await my next appointment. Being the mother of 3 boys and an ex-gymnast, both my mind and body are in dire need of consistent recoup and relaxation. These phenominal massages allow for much needed escape, diffusing of WORK/MOMMY stresses, and the easing of tremendous lower back pain. Everyone should treat themselves to this "little piece of heaven."
-Valarie B.
I originally sought out Tara for relaxation. When I came in, Tara had me fill out a questionnaire and took the time to ask me questions about myself, my body, and what I had hoped to gain in my time with her (something I have never done with a previous masseuse). When I explained my chronic lower back pains, Tara told me she specialized in therapeutic massage and thought she could be of some help - and boy has she been! She has alleviated most of the aches and pains I have suffered with since high school. Not only is Tara an amazing masseuse, but she is passionate about what she does. Her goal is to help everyone that walks in her door. She believes you only have one body, why suffer? If you are looking for someone that will care about you, take the time to get to know you and your body, Tara is your girl!
-Rachel G.
Tara was recommended to me by a number of women at my gym who take their health, fitness, and well being seriously. I had always wanted to find someone who I would want to go to on a regular basis. I work full time, have 2 very active kids, and do intense workouts on a regular basis. Schedules, demands, and stress are constants. I tried the mainstream massage companies but never felt compelled to return. I was looking for someone who took the time and consideration to understand my current state of aches and pains and skilled enough to develop an approach tailored to my needs. Tara delivered all of that with a genuine spirit and kindness that immediately put me at ease. She adjusted her technique throughout the massage, working through the neglected knots with skilled hands and technique. It was honestly the best massage I have ever had! I am now a committed customer and make a point to see her on a monthly basis. Thank you, Tara, and to the women who referred me to you!
- Kelly A.
Tara is a miracle worker! A friend had given me a gift certificate for a massage with Tara, and it was the best gift ever! I went to Tara with two herniated disks in my lower back. At times I couldn't even stand up straight. After the first 90 minute massage, I was amazed at how much better I felt. Tara has a special way of reading exactly what your body needs. I had a prescription for pain killers and physical therapy that I never had to use thanks to Tara. I still go to her every couple of weeks, and she always knows exactly what I need. Not only is she the best masseuse ever, I now call her a dear friend.
-Kim C.